Primary Investigators: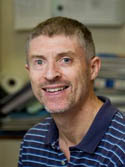 Duncan Macfarlane
Biosketch


Ester Cerin
Biosketch
HK Adult studies:
We have undertaken two studies directly pertinent to IPEN-Adult.
Study 1: At total of 503 ethnic Chinese were selected from 32 neighborhoods across 4 strata (high walkable/high SES; high walkable/low SES; low walkable/high SES; low walk/low SES). Self-report questionnaires obtained information on demographics, the perceived neighbourhood environment (NEWS-A) as well as habitual physical activity (IPAQ-L Chinese version). GIS data was obtained for residential density, walkability, access to destinations/facilities using a 400m buffer, slope data, as well as the development of a new environmental audit tool suited to Hong Kong. A new Building Environment Quality Questionnaire was also created and validated for use in Hong Kong.
Study 2: A total of 480 Chinese from the same 32 neighborhoods presented in Study 1 were interviewed face-to-face. Data recorded included demographics, NEWS-A, NPAQ, Psychosocial factors, and also included 290 successful Actigraph accelerometry recordings (285 first wear and 5 re-wear using a mixture of models: 89 x 7164; 11 x GTIM; 190 x Actitrainer). A preliminary analysis suggested we obtained 251 respondents with 4 Work days plus 1 Weekend/Public Holiday with at least 8 acceptable hours/d. GIS data were also generated to examine residential density, walkability, plus access to destinations/facilities using a 1000m buffer added more recently. Associations between perceived and objective access to private and public recreational facilities were examined and their link to MVPA, along with the development of a new Recreational facilities audit tool suited to HK.
Related publications:
Chan, K.C.A., Macfarlane, D.J., Cerni, E., Wong, S.K., Ng, H.F. and Ho, D.C.W. (2010). Reliability and validity of a new Building Environmental Quality Questionnaire (BEQQ). Indoor and Built Environment 19 (6), 599-611.

Cerin, E., Chan, K.W., Macfarlane, D.J., Lee, K.Y. and Lai, P.C. (2011). Objective assessment of walking environments in ultra-dense cities: development and reliability of the Environment in Asia Scan Tool – Hong Kong version (EAST-HK). Health and Place. 17, 937-945.
Lee, K.Y., Macfarlane, D.J. and Cerin, E. (2012). Comparison of three models of Actigraph accelerometers during free living and controlled laboratory conditions. European Journal of Sports Science. DOI:10.1080/17461391.2011.643925
HK Elderly studies:

We have completed one study in which a total of 484 elders (>65yr) were recruited from Elderly Health Centres (EHC) from 32 neighborhoods across 4 strata (high walkable/high SES; high walkable/low SES; low walkable/high SES; low walk/low SES). Median household income and percentage of owner-occupiers were used as measures of area SES and were obtained from the Census and Statistics Department of Hong Kong SAR. Household density (number of households per km2), intersection density (number of intersections with three or more unique intersecting streets per km2) and commercial and service destination density (commercial and service destinations per km2) were used as measures of walkability. This information was obtained from the Census and Statistics Department and from Centamap. This sample was used to examine the validity and reliability of the Chinese-Seniors version of the NEWSA scale (NEWS-CS); also development of the Neighborhood Walkability Questionnaire for Chinese Elderly (NWQ-CS) and then examine its relationship to walking for recreation (IPAQ-Long Chinese version). Neighborhood environmental audits were also recorded.
A further study of 900 elderly using face-to-face interviews, with additional accelerometry (4week +1weekend days, 10hr/d) is currently underway.
Related publications
Cerin E, Sit CH, Cheung MC, Ho SY, Lee LC, Chan WM. Reliable and valid NEWS for Chinese seniors: measuring perceived neighborhood attributes related to walking. Int J Behav Nutr Phys Act. 2010; 7: 84.
Cerin E, Barnett A, Sit CH, et al. Measuring walking within and outside the neighborhood in Chinese elders: reliability and validity. BMC Public Health. 2011; 11: 851.
Cerin E, Barnett A, Cheung MC, Sit CPH, Macfarlane DJ, Chan WM (2012) Reliability and validity of the International Physical Activity Questionnaire-Long Form in a sample of Hong Kong urban elders: does neighborhood of residence matter? J Aging Phys Act. PMID22186607
HK Adolescents Study:
Two recently combined projects funded by IPEN and Hong Kong Health and Health Services Research Fund, with liaison from CUHK and the Education Dept. The aim is to recruit 1280 adolescents and assess them twice over a 6 month period. A sub-sample of 512 (40%) will be asked to wear an Actigraph accelerometer over 7 days, twice over the same 6-month period, including portable GPS monitoring over 4 week and 1 weekend day for at least 10 hours. GIS and Environmental audits comparable to the Adult study above are being undertaken.
We have recently completed a smaller HK-GRF funded project investigated 181 adolescents and examined activity habits (PAQ-A), the School PA environment (Q-Space), psycho-social factors, the neighbourhood environment (400m buffer), and with Actigraph accelerometry obtained on 88 participants. Portable GPS data was attempted, but with poor compliance/success.
Related presentations:
Lee. J., Cerin, E. and Macfarlane, D. J. (2011). The effects of socio-economic status on physical activity participation in Hong Kong adolescents. Annual meeting of the International Society of Behavioral Nutrition and Physical Activity, Melbourne, Australia; 15-18 June 2011.
Macfarlane, D. J. Lee. J., and Cerin, E. (2012). Associations Between Walkability, Physical Activity and Body Fat in Hong Kong Adolescents. 4th International Congress on Physical Activity and Public Health, Sydney, Australia: Oct 30-Nov3 2012.
Web site and all contents © IPEN 2012, All rights reserved. Privacy Policy