Primary Investigator: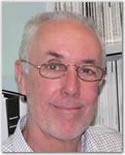 Professor Neville Owen
The University of Queensland
neville.owen@bakeridi.edu.au
Neville is Professor of Health Behaviour and Director of the Cancer Prevention Research Centre. He was previously Professor of Health Psychology & Exercise Science and Associate Dean the Faculty of Health & Behavioural Sciences at the University of Wollongong; and, at Deakin University, as Foundation Professor of Human Movement Science, Head of the School of Human Movement and Director of Research for the Faculty of Health & Behavioural Sciences. His cancer prevention research program is supported by a core infrastructure grant from Queensland Health, and he currently holds (with colleagues Adrian Bauman and Wendy Brown) a Program Grant and a Capacity Building Grant in Population Health from the NHMRC on related aspects of "Understanding and influencing physical activity to improve population health outcomes". He contributes to service and advisory activities for state, national and international physical activity, cancer-prevention, and health promotion bodies.
Research Team:


Associate Professor Ester Cerin
Deakin University
ester.cerin@deakin.edu.au

Dr. Ester Cerin is a behavioral scientist and statistician with expertise in measurement/methodological issues, applied statistics, sport psychology, and physical activity behavior. She has held academic appointments in Croatia, the United Kingdom, Australia, USA and Hong Kong and is currently an Associate Professor in the Institute of Human Performance at the University of Hong Kong. Her research interests revolve around the measurement and determinants of physical activity behavior and statistical modeling in behavioral sciences. She is currently working with international research teams from the USA, Australia, Asia and Europe investigating environmental influences on physical activity.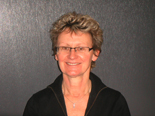 Associate Professor Eva Leslie
Flinders University
Email: evie.leslie@flinders.edu.au

Associate Professor Evie Leslie is a senior research fellow and behavioural scientist in the School of Psychology at Deakin University, Australia. Her research focuses on understanding the determinants of physical activity and other health behaviours. She is conducting a number of studies related to measuring and assessing the impacts of social and physical environments on physical activity behaviours and on mental health outcomes in general populations. Her work includes understanding the role of environmental perceptions, community design, green spaces, and social factors in maintaining health and well-being.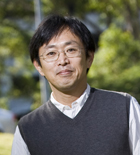 Dr. Takemi Sugiyama
University of South Australia
Email: Takemi.Sugiyama@unisa.edu.au

Dr. Sugiyama is a Senior Research Fellow at the Cancer Prevention Research Centre at the University of Queensland, Australia. He has a Bachelor of Engineering from Nagoya University (Japan), a Master of Architecture from Virginia Tech (USA) and a PhD in Environment-Behaviour Studies from the University of Sydney (Australia). After completing PhD, he worked on a project on older people's health, activity and neighbourhood environments at Edinburgh College of Art (UK). His current research program is concerned with identifying built and natural environment attributes associated with physical activity and sedentary behaviour.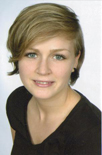 Maike Neuhaus
Research Assistant, Cancer Prevention Research Centre
University of Queensland
Public Health Building, Herston, QLD 4006, Australia
Email: m.neuhaus@uq.edu.au
Tel: +61 7 3365 5067
Fax: +61 7 3365 5540
After completing a Master of Science in Psychology at the Free University of Berlin, Germany, in 2008, Maike Neuhaus took up a position as research assistant at the CPRC. She is involved in several research projects including the PLACE study. Her main interests include examining determinants of physical activity and sedentary behaviour.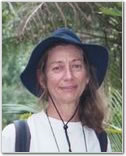 Lorinne du Toit
Research Data Manager, Cancer Prevention Research Centre
The University of Queensland
Public Health Building, Herston, QLD 4006, Australia
l.dutoit@uq.edu.au
Tel: +61 7 3365 5067
Fax: +61 7 3365 5540
After completing an undergraduate degree in economics from The University of Queensland, Ms. Du Toit specialised in information and knowledge management and has worked as a development practitioner for most of her career, primarily in health sector and local administration settings abroad. She currently works part-time with research data administration at CPRC and part-time on her PhD research into the institutionalization of inequality as an outcome of policy and practice in development arenas. Investigating the role of ideas and other technologies in policy-action relations and the implications of these for or in governance practice has become a longer term pursuit. In the area of physical activity/ built environment research, she is interested in how, and with what outcome, ideas about sociable, healthy living places are combined with technologies for planning and assessing environments, GIS software, neighbourhood planning methods.
Physical Activity in Localities and Community Environments Study, Australia
The PLACE study (Physical Activity in Localities and Community Environments) was designed to compare physical activity levels of residents possessing similar SES characteristics, but who lived in high- or low-walkable areas.
Responding to a challenging new research agenda, the PLACE study seeks to understand how environmental factors might operate to influence habitual physical activity. In the context of the public health goal to increase regular moderate-intensity physical activity, walking is the behaviour that is most likely to be amenable to influence. It is the most common adult non-occupational and non-household physical activity behaviour in Australia and walking in and around local neighbourhoods is an important component of most adults' total physical activity. Research in the fields of transportation, planning, geography and public health aims to understand how aspects of community design may influence physical activity. A recent review summarized a number of studies that have used a high and low walkable community comparison design, with frequency of walking as the outcome. Consistently higher numbers of walking trips have been found to be related to living in high walkable compared to low walkable areas. Studies in the urban planning field are identifying complex issues in regard to how attributes of the built environment may act to influence behaviour.
The PLACE study used a stratified multi-stage cluster sampling strategy. The methods have been developed for the Australian setting based on the study design and measurement protocols from the Neighborhood Quality of Life Study (NQLS) in the USA.
First, it involved the selection of communities within four study quadrants:
high walkability and high socio-economic status
high walkability and low socio-economic status
low walkability and high socio-economic status
low walkability and low socio-economic status
Secondly, households within these communities were selected using simple random sampling.
PLACE was conducted in Adelaide, South Australia during 2003-2004 with approval from the Behavioural and Social Sciences Ethics Committee of the University of Queensland.
http://sph.uq.edu.au/Staff/StaffSearch/staff_profile.asp?staff_id=169
Web site and all contents © IPEN 2012, All rights reserved. Privacy Policy